Spare parts and accessories for Irizar windows
INDUSTRI designs and manufactures roof windows for Irizar buses and microbuses. These windows, manufactured by means of thermoforming and with a polyurethane core, offer hard wearing mechanical resistance. They come with an emergency opening system if the coach overturns. A manual handle will release the roof window and open it to evacuate passengers in case of emergency.
They have interior handles for manual opening to ventilate the bus, although the skylights can be operated mechanically or electrically.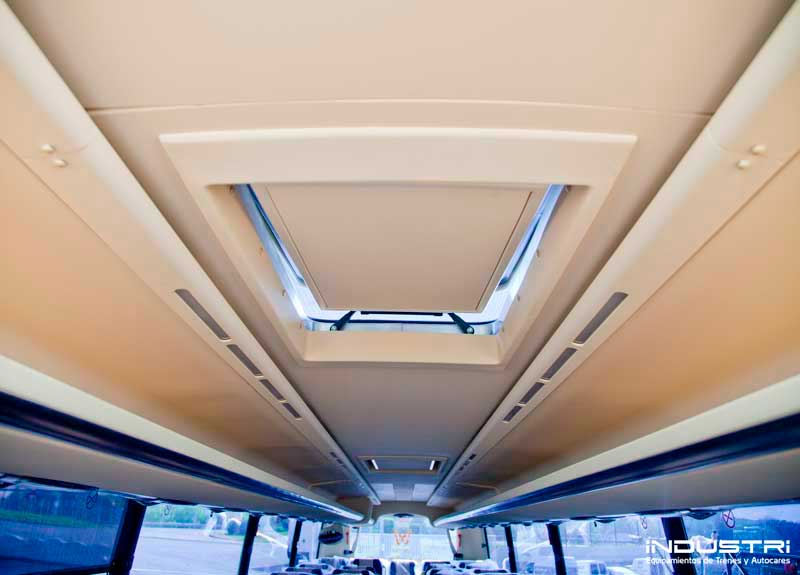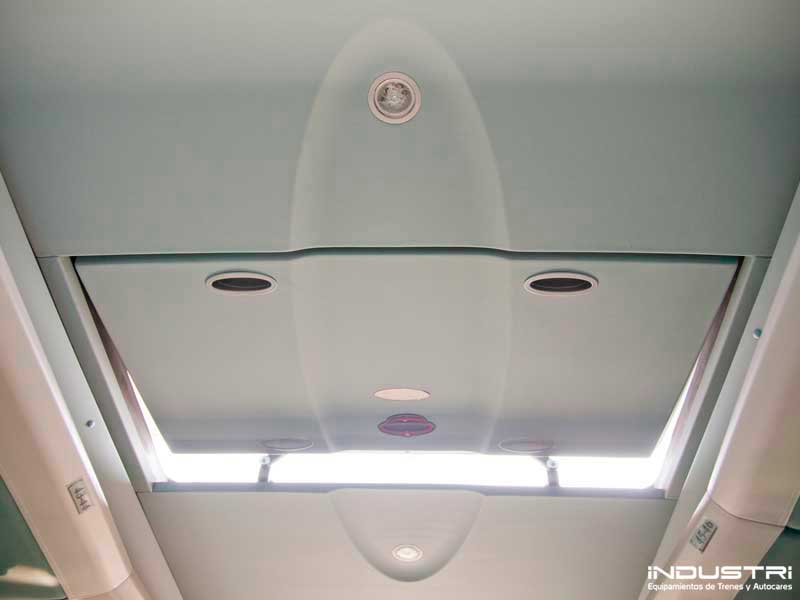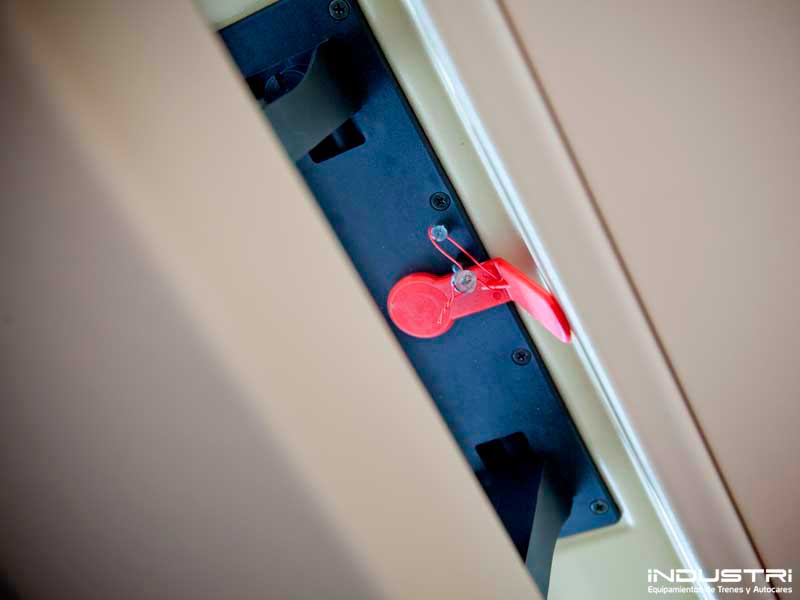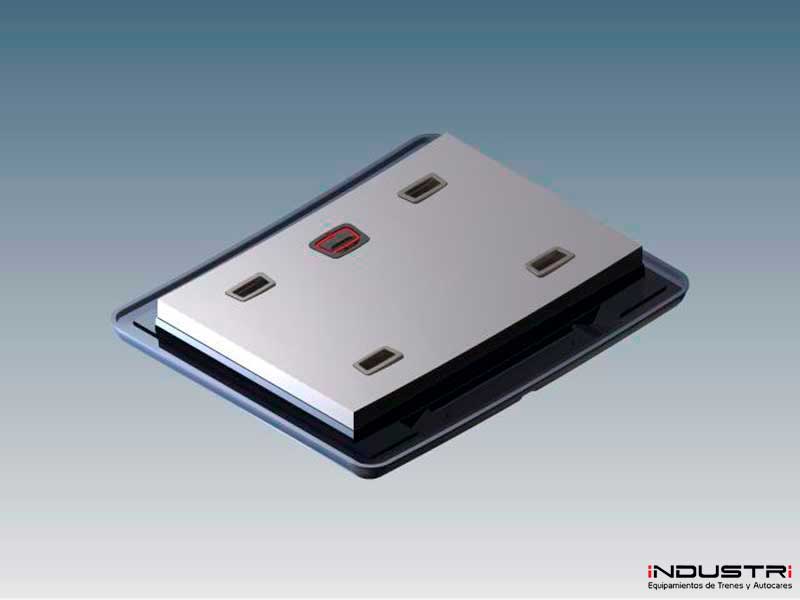 We work with the following models of Irizar bus:
Other spare parts we manufacture for Irizar: