Custom manufacturing of hinges for coaches
At INDUSTRI we design, manufacture and supply replacement hinges for coach and minibus doors. Each project is designed according to the customer's needs. Our catalogue includes interior and exterior hinges for luggage holds and racks.
Over the years we have improved our designs with new and more effective interlocking systems as well as other treatments to extend the useful life of our hinges. All are designed to withstand heavy duty use and are made with the best possible materials to prevent them from rusting.
What kind of hinges do we manufacture?
Hinges for exterior luggage holds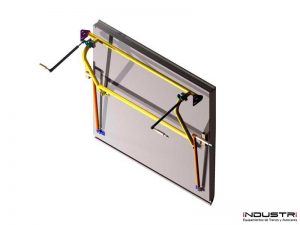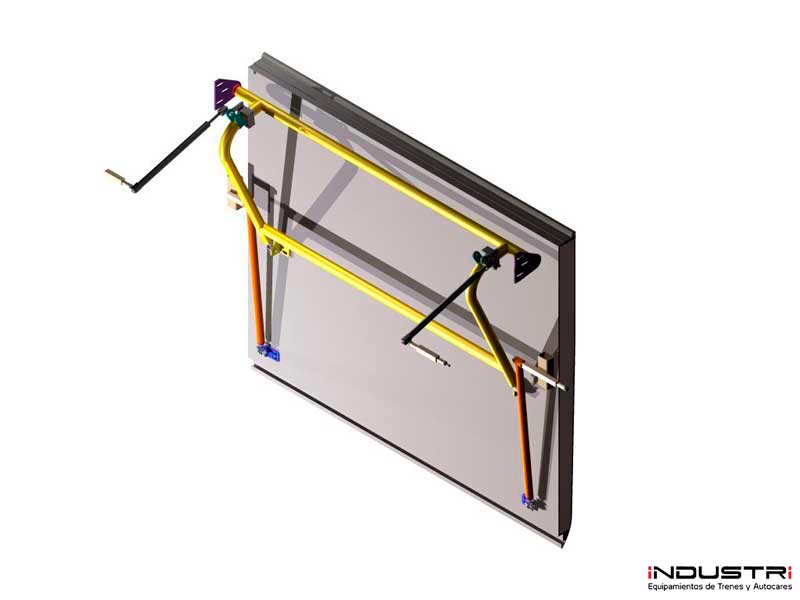 These are large-sized hinges for fitting on the doors of bus luggage holds. They are designed to raise the heavy hold doors as effortlessly as possible. Likewise, when the door is in the raised position, this hinge prevents the door from closing suddenly, preventing users from becoming trapped, receiving knocks or suffering an accident.
Hinges for interior luggage holds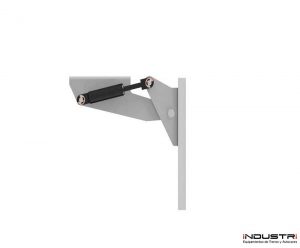 Interior hold hinges are used to secure the doors of the overhead luggage holds in the bus aisle, similar to the luggage holds in planes. These hinges are usually fitted symmetrically to function at the same time.
They can be made with different components (with or without a ball joint) and each model is tried out on our test benches to guarantee a lasting service.
Hinges for doors for the disabled with interlocking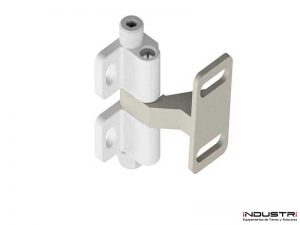 With a specific design to meet even the most demanding requirements, this extremely hard-wearing hinge comes with an interlocking system to prevent it from closing involuntarily.
Designed to function with very heavy working loads and outdoors, no matter the weather conditions. All of the hinge parts are either made in stainless steel or have a surface treatment for protection against the oxidation caused by wind and water.
The quality of the design and the materials used to make this hinge guarantee that it will enjoy a long life.
Hinges for luggage holds with no ball joint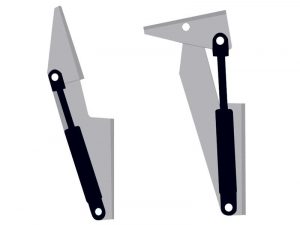 Hinges with no ball joint for luggage holds are laser cut, folded and painted to suit the customer's needs and meet their specifications. The hinges are riveted at their swivelling point and have a mechanical stop to prevent them from travelling further than required. They are composed of a glass cylinder or spring which stops the hinge from opening excessively and functions as a damper.
These hold hinges are used to secure the doors of the overhead luggage holds in the bus aisle, similar to the luggage holds in planes.
Hinges with no ball joint are made in sets of two symmetrical hinges fitted one in front of the other for enhanced operation. The quality studies carried out on our test bench have established that the service life of this kind of hinges is approximately 45,000 cycles.
We also make other parts to size: