Custom manufacturing of accessories for sweepers
INDUSTRI has more than 60 years' experience in the design and manufacture of spare parts and components for urban vehicles, machinery and equipment.
We custom design, prototype and manufacture accessories for urban vehicles and furniture such as sweepers. INDUSTRI manufactures rear view mirrors, both interior and exterior, as well as blinds for this type of vehicles.
What type of rear view mirrors do we manufacture for sweepers?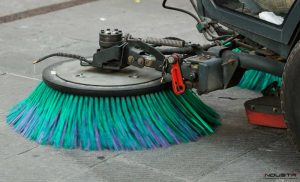 We design and manufacture interior and exterior rear view mirrors, as well as their components.
At INDUSTRI we manufacture exterior rear view mirrors with heated and unheated glass to improve the driver's view on very cold days.
At INDUSTRI we manufacture interior rear view mirrors for mounting inside the machine in such a way as to give the driver full view of the interior.
As well as the integral manufacture of rear view mirrors for sweepers, at INDUSTRI we also separately design and manufacture a number of parts for exterior and interior rear view mirrors. These components and spare parts for rear view mirrors are essential for them to function perfectly.
What type of rear view mirrors do we m anufacture for sweepers?
All of our blinds are made with top-quality materials in the endeavour to keep their maintenance to a minimum. We also have a catalogue with a wide variety of weights, colours and accessories.
Scissor blinds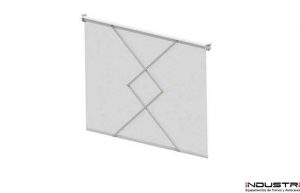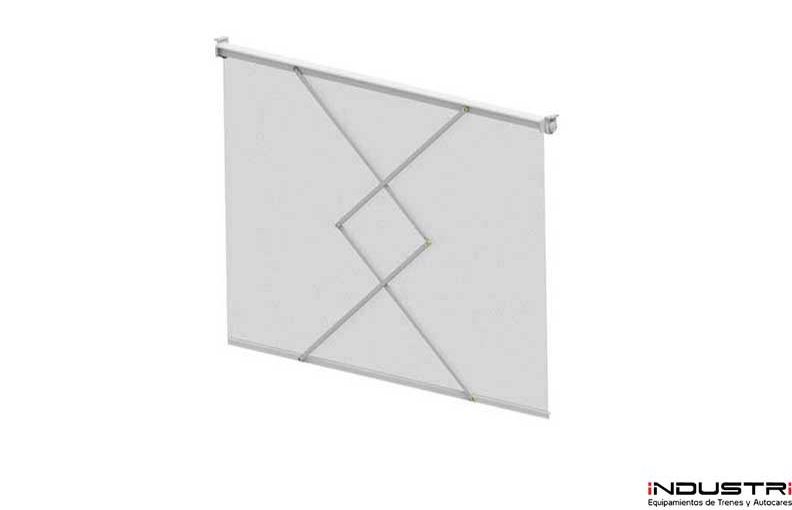 Thanks to a system developed by our R&D&I department, these blinds can be positioned in different angles as required.
Our electrically-operated scissor blinds come with a rear scissor system thanks to which the side guides are no longer necessary. They use silent 24V motors with programmable stops for the upwards and downwards movements. The housing is in grey lacquered aluminium.
In addition to the scissor model, a model in cross shape is also available.
Electrically-operated roller blinds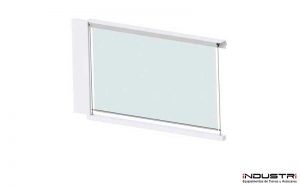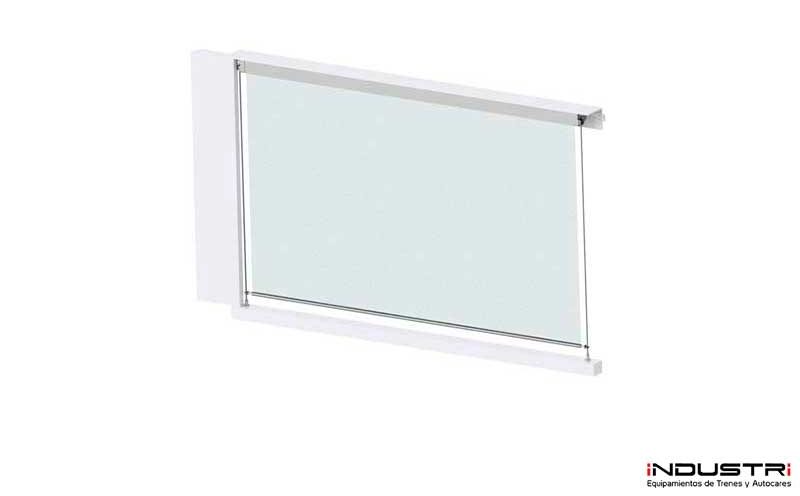 Electrically-operated roller blinds run on different kinds of motor according to the use to be made of them. Generally speaking, at INDUSTRI we use a tubular motor. These blinds come with an exterior aluminium headrail, but they can also be made without a headrail.
We have a wide range of fabrics with different weights and colours; all are fire retardant.
Mechanically-operated blinds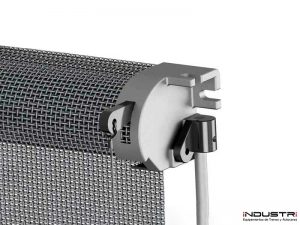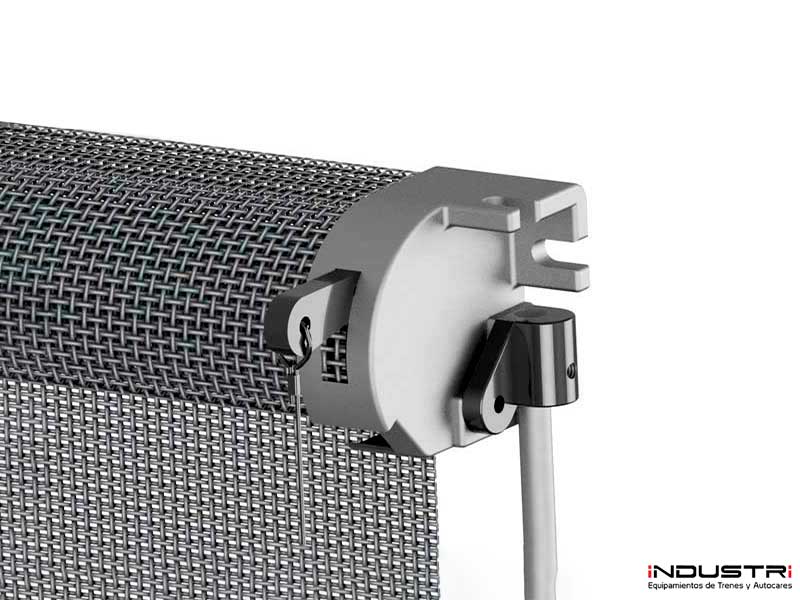 Mechanically-operated blinds are fitted with a spring-operated mechanism and a pull cord to raise or lower them. Said cord can be fitted on the left or the right of the blind.
The blinds come with an exterior matt black anodised aluminium headrail to protect the fabric, but they can also be made without a headrail. In these cases they come with an idler rather than a spring-operated mechanism.
Our mechanically-operated blinds can come with an opaque lower strip for protection from the sunlight. They can also come with a central tab for raising or lowering them.