More than 60 years of experience in the sector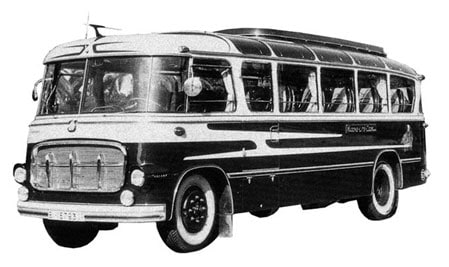 We are a private company born in 1957 as a workshop manufacturing rear view mirrors for buses and lorries, as well as ashtrays, roller blinds and hubcaps.
We have evolved since then to become the company we are today. Two further generations have taken up the company management. This generation takeover represents the desire to continue improving while strengthening the pillars of the company.
INDUSTRI is one of the most innovative Spanish companies in the manufacture of accessories for coaches and trains.
We manufacture roller blinds, interior and exterior rear view mirrors, hubcaps, roof windows, hinges, exhaust pipe extensions, and a long list other products.
Our experience dating back over more than 60 years, combined with the latest technologies and an unbeatable service, means that we can guarantee the quality of our products while remaining faithful to our principles.
What makes us different?
Technology and innovation
INDUSTRI knows that the technological innovation of its products is absolutely necessary for its growth; that's why it puts so much effort into research and development.
Our vocation to provide a customer service and rapid market evolution demands creative, flexible and efficient research thanks to a dynamic, flexible and globally integrated organisation.
Commitment
Our commitment to customers can be measured in their success, in the creative and constructive improvement and in the acceleration of their production processes. INDUSTRI always provides innovative solutions, achieving objectives we could never previously have imagined.
Our mission is to offer our customers the best quality-price ratio in order that they can improve their processes and obtain the best possible returns.
Corporate social responsibility
It is our responsibility to achieve the satisfaction of our customers and of all other interested parties, respecting the environment and guaranteeing our workers' health and safety.
All the INDUSTRI departments work in coordination with one another focused on the same quality benchmark: our customers' satisfaction.