Custom manufacturing of accessories for kiosks and shelters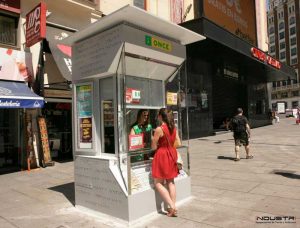 INDUSTRI has more than 60 years' experience in the design and manufacture of spare parts and components for urban vehicles, machinery and equipment.
INDUSTRI received the commission from the ONCE (Spanish National Organisation for the Blind) to custom design and produce the blinds for the new ONCE kiosks, presented in the month of July in Madrid. These kiosks have a series of improved features compared to their previous version, among them the blinds covering a large part of their glazed surface. These roller blinds, which cover the whole surface of the kiosk windows, were custom designed and manufactured by INDUSTRI, thereby helping to control the temperature and improve the workers' comfort.
As well as the ONCE kiosks, INDUSTRI also designs and manufactures accessories for urban furniture such as shelters for use at bus stops, the entrance to buildings and parking zones.
What type of blinds do we manufacture for kiosks and shelters?
Spring-operated blinds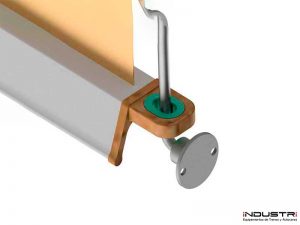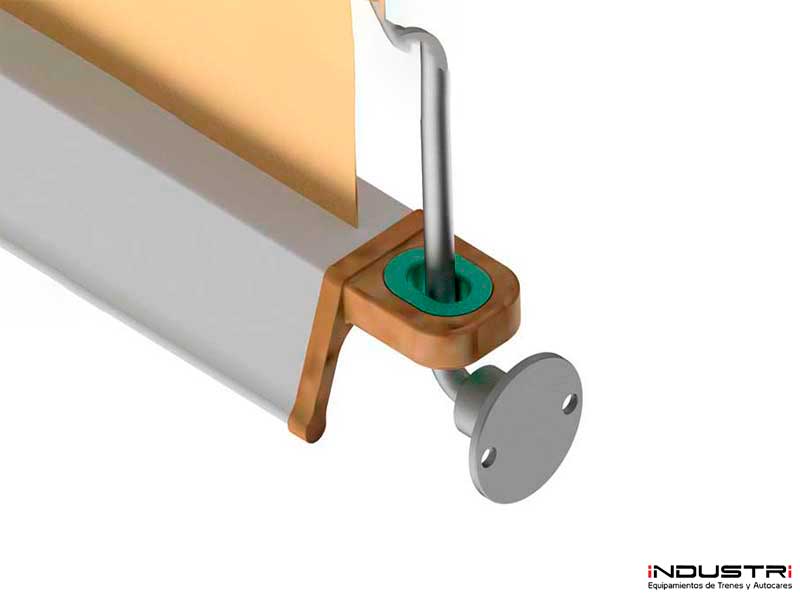 This model of curtain has a longer service life than the others due to rolling up without banging when released suddenly by the user.
Consult our extensive range of fabrics and colours, as well as the accessories available for our spring-operated blinds.
Scissor blinds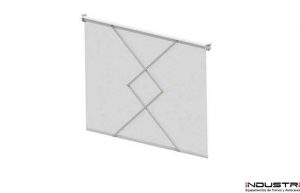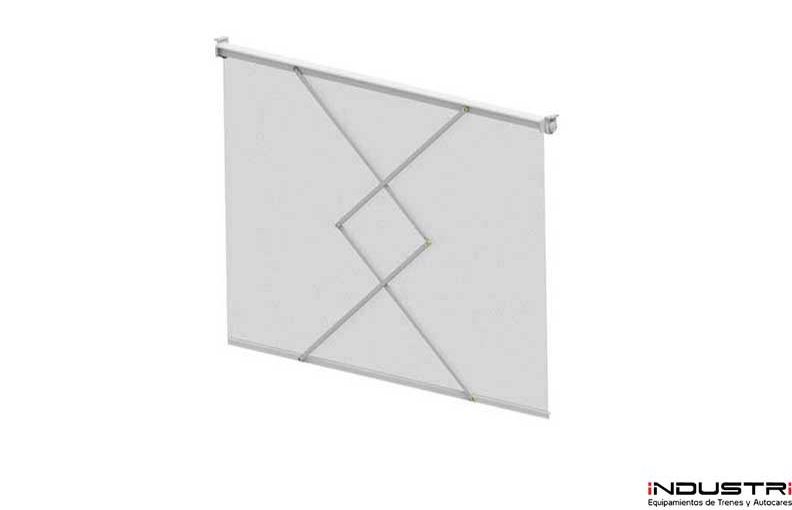 Thanks to a system developed by our R&D&I department, these blinds can be positioned in different angles as required.
Our electrically-operated scissor blinds come with a rear scissor system thanks to which the side guides are no longer necessary. They use silent 24V motors with programmable stops for the upwards and downwards movements. The housing is in grey lacquered aluminium.
In addition to the scissor model, a model in cross shape is also available.
Electrically-operated roller blinds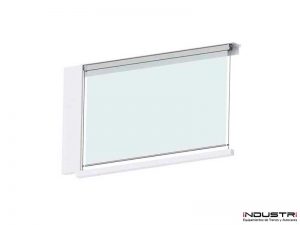 Electrically-operated roller blinds run on different kinds of motor according to the use to be made of them. Generally speaking, at INDUSTRI we use a tubular motor. These blinds come with an exterior aluminium headrail, but they can also be made without a headrail.
We have a wide range of fabrics with different weights and colours; all are fire retardant.
Mechanically-operated blinds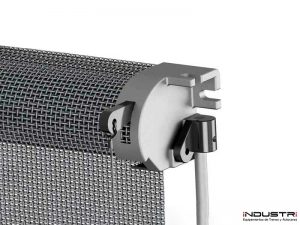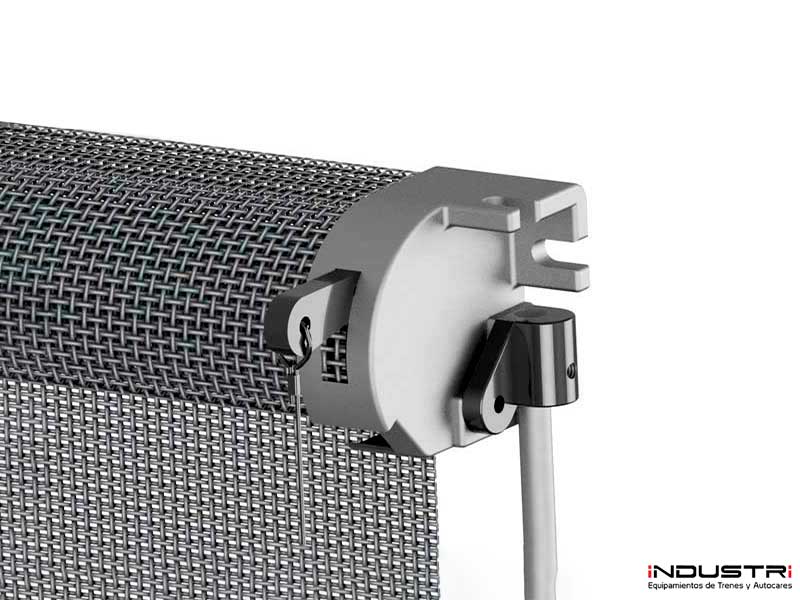 Mechanically-operated blinds are fitted with a spring-operated mechanism and a pull cord to raise or lower them. Said cord can be fitted on the left or the right of the blind.
The blinds come with an exterior matt black anodised aluminium headrail to protect the fabric, but they can also be made without a headrail. In these cases they come with an idler rather than a spring-operated mechanism.
Our mechanically-operated blinds can come with an opaque lower strip for protection from the sunlight. They can also come with a central tab for raising or lowering them.