Custom manufacturing of fuel caps for coaches
At INDUSTRI we manufacture fuel caps for buses in injected moulded plastic. These caps are placed over the fuel filler neck of the bus for protection and decoration. They can be electrically or manually operated.
The caps are made in two plastic pieces joined by a shaft. The main body protects the fuel tank. The lid closes the tank and can come with a flap of the same colour as the bodywork to decorate the vehicle and match its overall appearance.
What kind of diesel fuel caps do we make?
Electrically-operated diesel fuel caps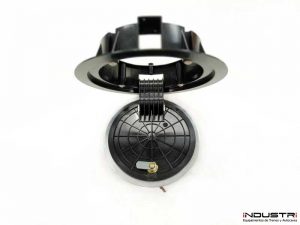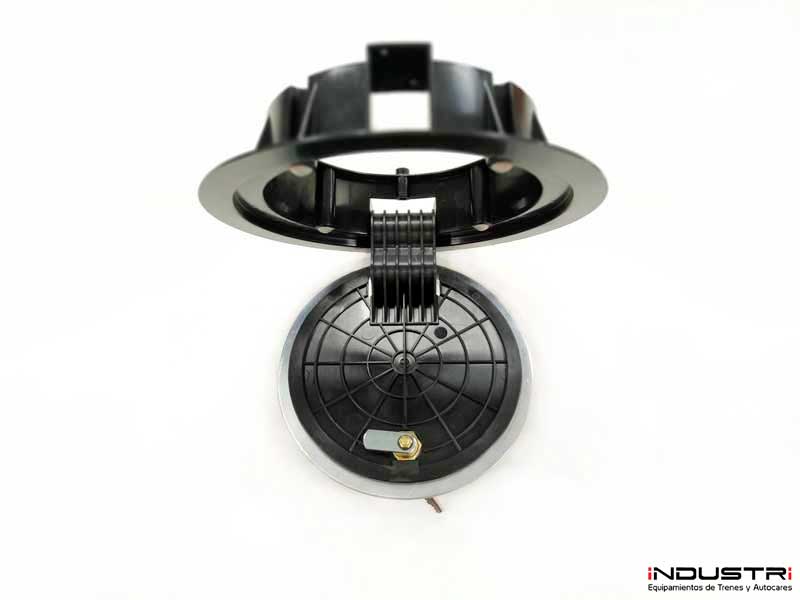 Electrically-operated diesel fuel caps are opened from inside the bus, from the driver's dashboard by means of an electromagnet. This prevents the tank from being opened for malicious purposes since it can only be opened from inside the vehicle. It comes with a completely watertight electromagnet capable of operating in adverse conditions.
To ensure that it works properly, the moving area of the system has a built-in rubber bellow to stop dirt, paint, water or mud from entering the area and blocking the system. The bellow acts as a protective sleeve, guaranteeing that the work area remains clean at all times.
Manual diesel fuel caps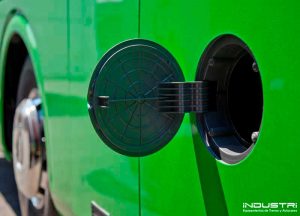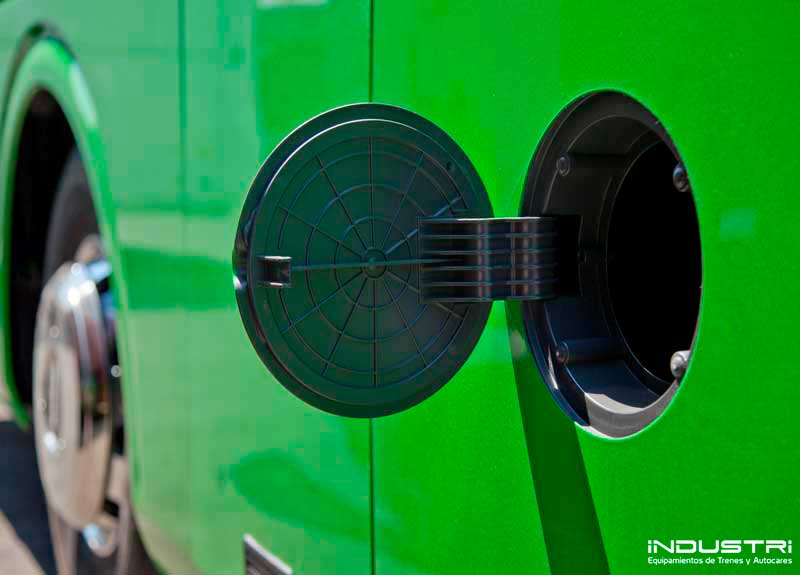 Manual diesel fuel caps close with a spring which prevents them from opening involuntarily.
They are easy to use and effective. A flap in the same colour as the bodywork can be fitted over the cap for its perfect concealment in the bus or microbus.
These caps are designed for bus tanks, and can be used both for the diesel tank and for the water tank.
They are designed to work under conditions of extreme dirt, as well as in the presence of water, mud and paint, given that they are normally fitted in areas near the bus wheels.
Locking diesel fuel caps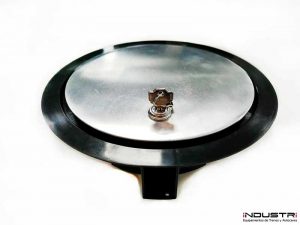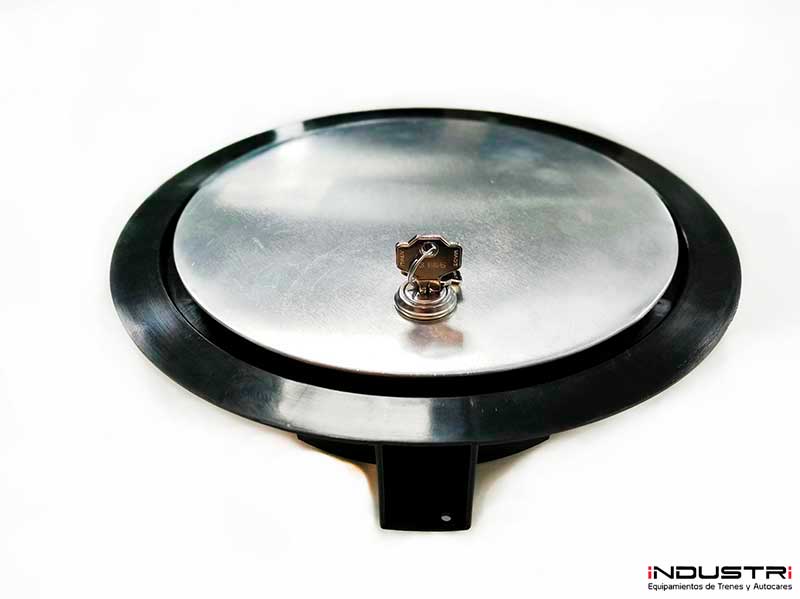 INDUSTRI manufactures moulded plastic diesel fuel caps for buses. The lids are placed at the filler neck for protection, while also acting as an adornment.
The lids are made with two plastic parts joined by a shaft. A flap in the same colour as the bodywork can also be fitted to match the overall appearance of the bus.
We also make locking fuel caps, meaning that only the driver can access the tank, thereby increasing security.
We also make other parts to size: