Spare parts and accessories for Irizar footrests
These footrests exclusively designed for Irizar offer all of the comfort required on a long-distance journey.
The footrest is incorporated to the front panel of the guide in buses and minibuses. To allow passengers to move freely, the footrest must be able to fold flush into the panel. When required by the user, the part remains anchored to the panel in front of them, withstanding the pressure exerted by the folding spring and by the user. These footrests have a strong structure and solid design and can therefore be securely anchored to the front panel of the seat.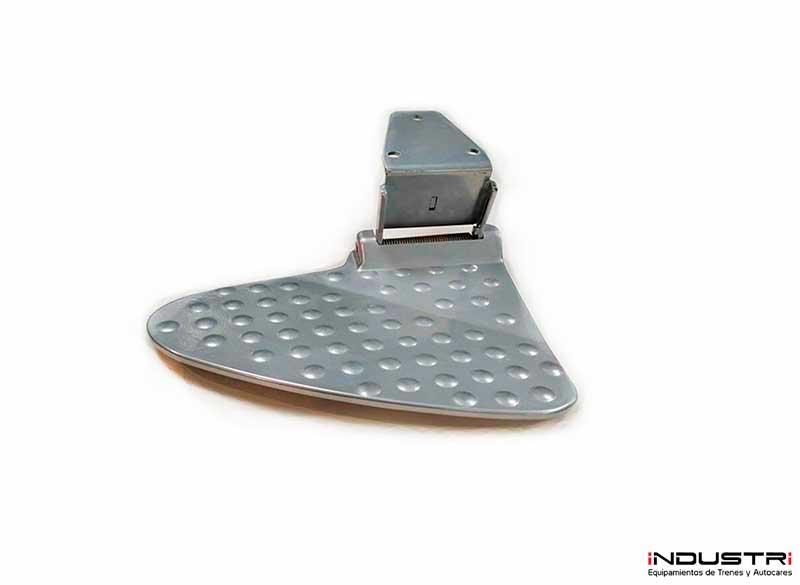 We work with the following models of Irizar bus:
Other spare parts we manufacture for Irizar: